About ROI Unlimited
If you're new here, you may want to subscribe to my RSS feed. Thanks for visiting!
So what's the big hype about ROI Unlimited?
What makes them "different" then all the other "run of the mill" programs you see popping up every second of every single day?
That's a question I hear a lot lately and merits a comprehensive review.
First things first, lets answer  who or what is ROI Unlimited?
ROI Unlimited is a company that offers its members a discount on a vast amount of travel products and services. The travel industry is a 7 trillion dollar industry. People love to travel and their not going to stop anytime soon. Added to the membership travel discount, ROI offers a compensation plan that will pay commissions through the sales of their products and services. This allows members a way to financially tap into one of the biggest cash flow industries on planet Earth, potentially achieving their financial dreams.
How ROI Unlimited works
When you become a ROI member, you are given access to several travel discounts and products. As a ROI member, you are also given access to everything you need to make your business successful that you can access over and over again in your virtual backoffice, regardless of your experience.
ROI offers the three levels of memberships:
1) Silver Traveler
2) Gold Traveler
3) Platinum Traveler
---
---
Silver Traveler membership is a one time fee of $250 with NO REOCCURRING FEES or AUTO SHIP
Membership at this level gives you access to the
ROI Unlimited Hotel Card and lifetime access to the ROI Travel Portal.
Not only does the Hotel Card provide the lowest online prices for hotels (which is provided by hotels.com, the world's largest online discount hotel engine)…
The Hotel Card also features the following:
Over 44,000 Hotels offering Special Internet Rates and over 38,000 additional properties online
Lowest rate guarantee for online bookings
Additional 83,000 properties available through the hotel plus card
On any day, the hotel link features 3 or 4 properties that are on sale at additional savings
Identity Theft Protection and additional Destination Travel Cards are also offered at the Silver Traveler level!
---
---
Gold Traveler membership is a one time fee of $1,000 with NO REOCCURRING FEES or AUTO SHIP
Membership at this level gives you access to the
ROI Unlimited Condo Card and lifetime access to the ROI Travel Portal.
ROI Unlimited has one of, if not the largest condo inventory in the world.
At the end of 2010 an additional 5200 properties were added to their already 2 millions weeks of inventory with weekly deals starting at $100
Unlike any of the online travel agencies such as Travelocity, Orbitz or Expedia… ROI Unlimited  provides one of the most comprehensive inventory of over 2 million weeks of availability in over 200 countries of condos, villas, suites, cottages and private homes in the world.
What a sweet deal!
---
---
Gold Traveler membership is a one time fee of $3,500 with NO REOCCURRING FEES or AUTO SHIP
Membership at this level gives you access to all the travelers cards:
ROI Unlimited Hotel Card
ROI Unlimited Condo Card

ROI Unlimited Cruise Card.
The Cruise Card:
Over 13,000 cruise itineraries with no service fee to book and a call center that has 500 live agents.
Member only Cruises:
Members have the luxury of customizing their cruises which include: destinations, itineraries, lengths, and price ranges.
Many featured cruises are below market prices.
Some additional amenities for members only are: onboard credits, cabin upgrades, gifts, etc…
The Platinum Traveler Level is loaded with value and benefits!
---
---
The Great news is the companies compensation plan was structured in a way that members can enter into the business at the Silver Traveler level for a one time cost of $250 and work their way up to the Platinum Traveler level with no extra personal investment.
Watch The Compensation Plan: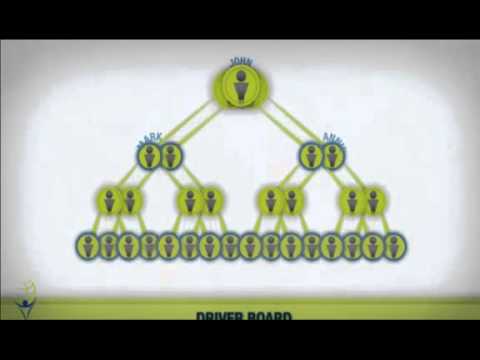 Members also receive the following to help start a successful business:
Your own website. No needs to hire, design, or build your own website. You get a fully functional website that will provide all the information about ROI Unlimited and how it works to both your team and potential prospects. Your website also comes with an Optin form that will collect your prospects information which allows you to stay contact with your prospects.
Detailed Marketing Statistics. The biggest failure with online marketing is not understanding your marketing budget. How much you spend on advertisement versus how much you make with that particular advertisement. ROI Unlimited provides all the tracking ability you need to determine which form of advertising is working and which one is not.
You have a Smart Phone? ROI Provides a mobile application to keep you connected to your business no matter where you are.
Support. One of the biggest failures I have seen with online businesses is the lack of a support system. ROI provides all the support a brand new internet business owner could possible need.
Support includes: Membership training and live Q&A weekly calls, real time conference room and skype chat rooms, email support, phone support, twitter and facebook support. Seems pretty solid to me.
Massive Team Leverage with ROI Unlimited's Compensation Plan. What sets ROI apart from any other company I have seen is the way they structured their compensation plan. ROI uses what is called a "Follow Me Matrix" plan. This leverages the company wide team effort on growing your business. Your business growth is not solely dependent on your personal efforts, as it is with other programs. ROI designed their comp plan have everyone helping everyone. That's a concept I have not seen before.
The ROI compensation plan paired with a product that's in global demand provides and incredible opportunity for wealth seekers for a very minimal investment of $250. ROI Unlimited is definitely a company worth looking into.